5 Ways to Surprise Loved Ones with Digital Copies of their Old Photos
May/17/2022 17:04:28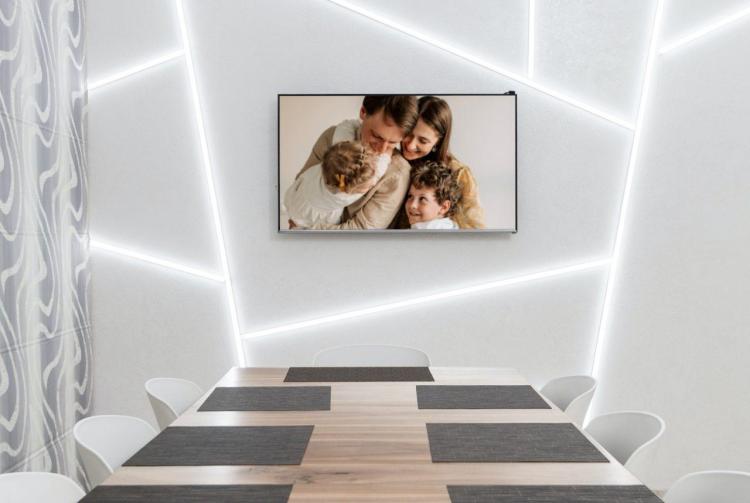 You may have a loved one, whether it be a friend or family member, who has a cache of old photographs stashed away in a cupboard or the garage. This is a perfect opportunity to surprise them by having their photos scanned and digitised to create a unique and memorable gift. Here are a few ideas to get you started.
Photo Montage
A photo montage is simply a set of individual digitised photos arranged together to create a single image. It combines two or more images into one frame to create an original work of art. This type of photography must be done carefully, with care, so the images merge together seamlessly.
These can be done with a theme, such as weddings, birthdays or anniversaries through the years, or something else equally memorable. This is also a great gift suggestion for a recently retired family member or friend.
There is a new type of art that is becoming more and more popular. It is called the photo montage.
There are many benefits to this type of photography, especially for artists who are interested in creating new works of art with parts from other people's photos. Montages can be created using pictures taken by you or others.
The picture could have been recorded on film, digital camera, or smartphone. You may even use old photographs, slides, or negatives as your source material. Many people enjoy sharing their family memories through photos. Photomontage has become another way to preserve a memory.
The process and techniques involved in making a good photomontage are similar to those used when taking traditional portraits.
To make a great montage, it takes patience and practice.
Video Montage
A video montage is a compilation of clips from different sources to create a coherent and cohesive narrative. They are especially popular when it comes to documenting events such as weddings, parties, weddings, graduations, births, and deaths.
The clips range in format, which can include footage filmed by the person who created the video montage or other users on social media.
This takes the previous idea to the next level. Instead of creating a single image, you can set the photos to music and create a video utilising a series of photos.
You could also create a video montage showcasing all travel photos through each decade. Choosing the theme is key, but this time the video can be enhanced with captions, transition effects, and even video clips of the events.
Video montages can be as fast as a 60-second video or as long as a three-minute video. It is important to note that there is no set duration and videos can be cut and edited in order to produce the desired effect.
The time frame of the video will depend on what you want to convey and how much detail you want to go into.
Gifts for Special Occasions
Regardless of whether it's for Christmas or birthdays, a token customised with a digitised photo can make a great gift.
Photo gifts are perfect for any occasion. From newborns to the 50th birthday party, photo gifts are both sentimental and thoughtful.
There are many options available to commemorate an event with a treasured photograph.
It is a moment of joy, sorrow, or accomplishment.
It's the one thing that reminds you of what you were feeling on that particular day and time.
It is a treasured memory captured in a photograph.
For someone, it may be their wedding day. For another, it could be their child's first birthday party.
Many people store these memories in photo albums and cherish them for many years to come.
Popular choices include everyday useful items such as coffee mugs, a calendar or fridge magnets.
A Digital Photo Frame
If you have an old iPad or Android device laying around, then these can be repurposed or up-cycled into a digital photo frame.
All you need is a device with a screen that can display your photos either from physical media such as a memory card or USB thumb drive.
The digital photo frame is a great way to show off your favorite photographs from the holidays, family gatherings, or special occasions. You can display all of your favorite memories from a certain year in one spot in your living room or office in a matter of seconds.
The frames range from basic models that hold a simple slideshow with big buttons for easy navigation to more expensive frames that have all sorts of features including Wi-Fi, touch screens, and USB ports.
More feature-filled devices can even download the photos from the cloud. This would make a great addition to the living room.
These are just a few ideas to help you take advantage of the flexibility of your digitised photos. If you're looking for a
company that scans old photos
, our team of experts at Photos2Archive can help you digitise the photos and bring them to life.
Posted by Anonymous
See more blogs of Anonymous