Sophie Turner and Joe Jonas welcome first child
Aug/25/2020 22:07:22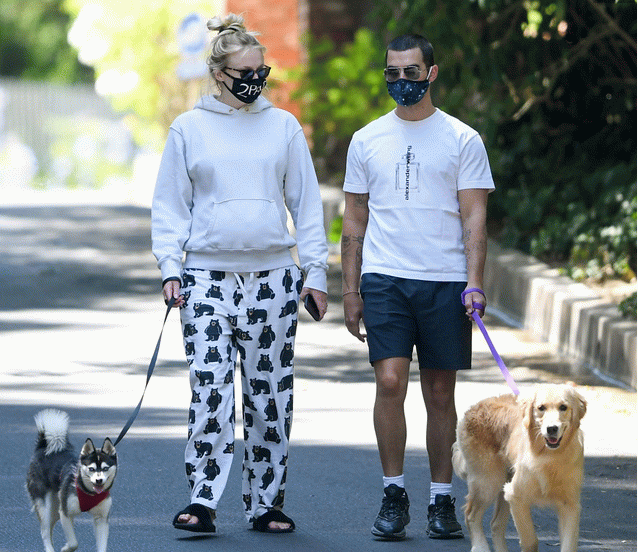 July 22 was a happy day for the couple Turner-Jonas. After recently celebrating their first wedding anniversary, the couple welcomed their first child.
The Game of Thrones actress, Turner, 24 and the "sucker singer", Jonas, 30, through a public statement, announced that their family grew bigger:
"Sophie Turner and Joe Jonas are delighted to announce the birth of their baby"
According to multiple reports, Turner gave birth at a Los Angeles-area hospital on July 22, to a girl that they named Willa. As one source told the reporters:

"The couple is already obsessed and can't stop gloating about their new addition,""The couple is taking time to enjoy this special moment and have only shared the news and updates with family and friends."
And that is something to be entirely expected. Jonas's family is big, and all of the brothers are already married and some with kids too. That speaks for a great value that the family as a term has importance to them. His brother Kevin is already married to the wife Danielle and has two daughters – Valentina Angelina, 3 ½ and Alena Rose, 6. The other brother Nick Jonas, is married to the actress Priyanka Chopra Jonas, and in a Vogue interview Chopra stated their view on family and kids:
"Buying a home and having a baby is on my to-do list. For me, home is wherever I'm happy, as long as I have the people I love around me"
What is even greater is that the wives of the brothers are keeping close touch and relationship among themselves, calling themselves the "J-sisters". On many events, they were seen spending time together, fooling around, and just enjoying each other's company.
Back in June, during the outburst of the pandemic, the Jonas-Turner couple was seen running just the necessary errands around LA and Turner could be seen bumping along. Although they were keeping a safe distance from all the family and friends, one cause brought them out to the streets and that was to show their support for the Black Lives Matter movement. Recently, they also bought a new home- and as many reports, a baby-friendly one. The new and modern home is what is considered as a perfect family house with plenty of room and space to raise children.
Turner and Jonas had two wedding celebrations. The first one was an intimate and secret ceremony, back in May 2019. It happened right after the Billboard Music Awards in Las Vegas. As it is a practice in Vegas, this couple, like many other couples too, exchanged candy Ring Pop wedding bands. A larger ceremony, including a big number of couple's family, friends, and coworkers was held almost two months after the first one. The already husband and wife said their "I do"s again in France.
Recently, Joe Jonas opened up about enjoying the married life and laying low during the last few months.
#Gossip
#Hollywood
Posted by Anonymous
See more blogs of Anonymous