Prince William reveals the worst gift he has given Kate
Aug/24/2020 20:25:39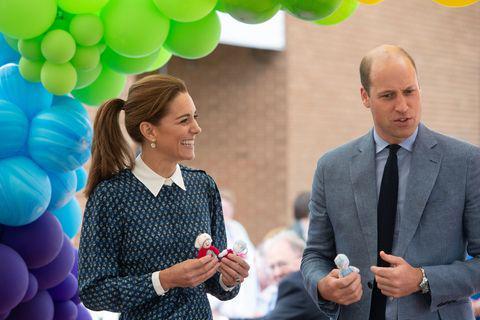 Nobody is perfect. And that is a fact. Even when we think that famous persons and celebrities are perfect, they are not. Each one of them has some flaws that sooner or later comes to light in the world and proves that we are all just humans. The same applies to the Royal family too.
Kate and William, the future King and Queen have been together for a very long time. Their relationship has not been very public, but certainly under much less scrutiny from the world as the one of Harry and Meghan. During the time in college, Kate and William dated for some time, on and off, which resulted in a marriage and three kids later.
Although there have been many documentaries, shows, and books about this couple, there are still some things that remained private for them. And that is justifiable. And when it comes to gifts, William certainly has not been the best gifter. In a recent appearance on BBC Radio Five Live's "That Peter Crouch Podcast", the Duke of Cambridge opened up about a mishap he did while he was in the early stages of dating Kate Middleton.
"That was early on in the courtship that was. I wrapped them. They were really nice,"
By this saying, one could only expect that the gift is something that comes in pair, and with the exhilaration William talked, they must have been earrings. But, how bad can earring actually be? And then comes the twist:
"I was trying to convince myself about it. I was like, 'But these are really amazing, look how far you can see!'
And then, the real answer and Kate's reaction was revealed:
They're binoculars, what's going on?
#RoyalFamily
Posted by Anonymous
See more blogs of Anonymous