Finding Freedom – The modern royals
Aug/17/2020 21:17:17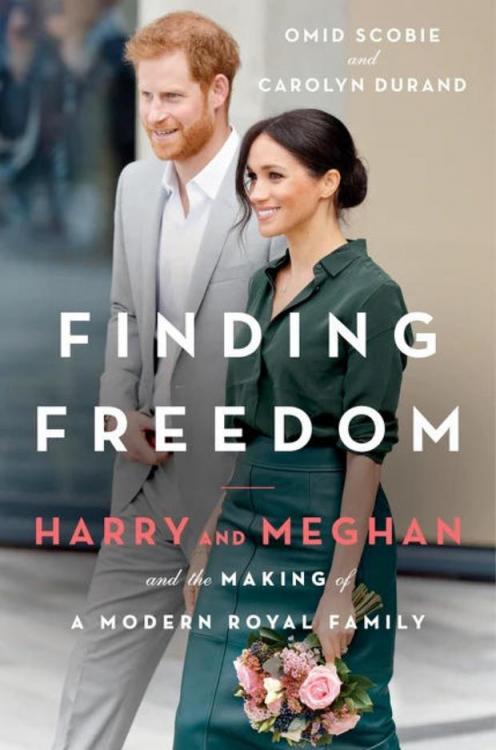 The story of
Meghan and Harry
, their short stay in the UK, and moving to the USA is a never-ending development. The love saga between the prince and the American actress was followed by extreme media coverage, especially the important moments of their life such as the announcement of their engagement, the wedding day, the birth of their son, and their exit from the royal family. The outpour of support and love that both have gotten following the exit is something that has never seen before. The actress and the prince, with their little son, decided to move overseas, lead a calmer and happier life and do the work that they love without the extreme media attention. What led to leaving the royal family and the UK for that matter is deeply and thoroughly described in the next book called "Finding Freedom: Harry and Meghan and the Making of a Modern Royal family" that is set to be published next month.
What is known so far is that the excerpts of this book openly tell that the couple has felt ignored by the family. Furthermore, it describes the infamous conversion between Prince Harry and Prince William that later lead to a public rift between both brothers.
The sources close to the former royal couple report that Harry and Meghan did not write the book, nor did they helped in any way to the royal writers who did write it: Omid Scobie and Carolyn Durand. But, inside the palace's circles, the talks are a bit different. Roya Nkkhah, a royal corresponded for London's Sunday Times says that actually, Meghan and Harry did collaborate very closely with the authors, and alongside that, provided access to their friends. Some of the intriguing and juicy parts of the book say that William, according to Harry, has expressed a snobbish attitude towards Meghan, and that was during the time they first started seeing each other. Allegedly, William was telling Harry to take time to meet Meghan and in other words, not to rush things. Meghan, was then, referred to by William as "that girl" which made Harry furious and not accept this advice from his brother.
Their friends also delivered quotes in this book, saying that William and Kate never offered any kind of support for Meghan, considering her an outsider. From Meghan's friends, the book reveals that she had given up everything in her life and routine to become one of the royals, but then nothing in return from the palace, the family, and the staff.
So far, the royal family has not issued any kind of statement regarding the publishing of the book.
Harry and Meghan are now living in Los Angeles, and many have thought that the relationship between the couple and the palace will improve, but as the time passes, this seems so much more unlikely to happen, especially considering the book that is coming out next month.
#MeghanAndHarry
Posted by Anonymous
See more blogs of Anonymous
Comment
Rf 2020-8-19 09:17;45
Very good
Rf 2020-8-19 09:17;53
Very good