Katy Perry bumping on the beach
Jul/25/2020 06:57:01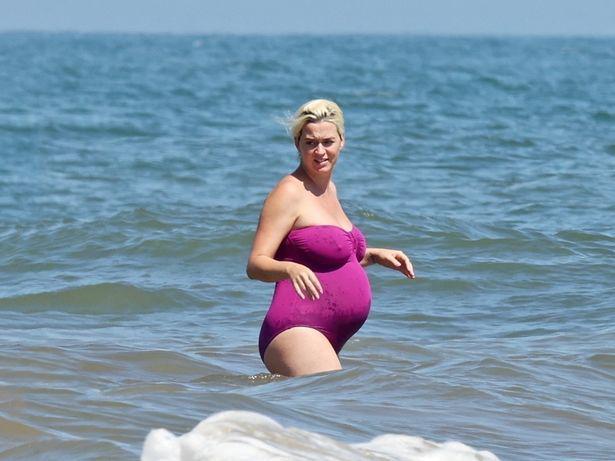 Malibu beach is the most common and popular escape place for celebrities during these hot summer days. Looking the get refreshed and cool down, Katy Perry and Orlando Bloom were spotted having some fun in the sun. The couple was enjoying some extra summertime on the beach while waiting for the new baby to come.
That this was more than a day out and part of a romantic date was confirmed by the many paparazzo photos that flooded the social media. The couple, who has been engaged for some time, is expecting their first child together. This will also be the first child for the pop singer, while for the actor, it will be a second one. He also has a son from his previous marriage with the top model Miranda Kerr.
The day at the beach was filled with different activities for the couple. Bloom was spotted surfing, showing his impressive skills and fabulous body. His toned abs, legs, and arms could not go unnoticed as he was trying to remain balance while professionally handling the surfboard. To keep his face protected, he was wearing a hat and dark shades, focused on the activity, and enjoying it to the fullest.
Perry, on the other hand, being in the last months of her pregnancy, was seen soaking up some sun and cooling down in the ocean. She looked quite stunning wearing a one-piece purple jumpsuit. This is not the first time that the couple is seen enjoying the same beach together. Bloom is often seen surfing out in Malibu and taking beach walks with his fiancée. Every time they are on the beach, Katy is proudly showing off her growing baby bump as she approaches the rumored delivery date. In a recent interview, she gave the hint when this might happen:
"My plan pre-COVID was just to keep going and put out a record in the summer until my water breaks, then I was gonna transition into being a mum."
– suggesting that the delivery date might come as close as of August 14, the date of the release of her album.
The sex of the child was revealed on many occasions, and publicly confirmed – it is a girl and her name she will get to choose herself. For those who are left in question marks, the singer later added the explanation that there are several names in option, but they will wait to see their daughter first and see the name which best fits at the moment.
"We have yet to decide specifically on her name because, I think, we've got options and she'll tell us"
As her delivery date fast approaches, and the summer is in full heat, it can only be expected to see more of the pregnant Katy Perry cooling and relaxing on the beach. So, it is quite true what they say right – the celebrities are just like us, right?
#Hollywood
Posted by Anonymous
See more blogs of Anonymous